Sideload BeeTV on Nvidia Shield – Latest Movies/TV Shows for Free: Nvidia Shield is a popular gaming console. However, you can extend the functionality of Nvidia Shield from being a mere gaming console to a television.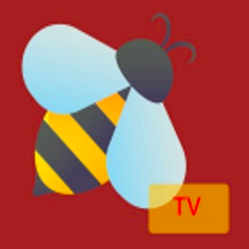 This is possible by side-loading BeeTV on Nvidia Shield. Using the BeeTV app, you can watch the latest movies/TV shows on Nvidia Shield. What is BeeTV? How do I download BeeTV on Nvidia Shield? These might be the questions coming up in your mind right now. In this post, we are going to answer all these questions for you. Android users must check this out: BeeTV APK Download on Android – Step by-Step Guide tutorial provided here.
What is BeeTV?
BeeTV is a third-party streaming application that provides a ton of good movies and TV shows. BeeTV acts like a crawler. It crawls over partner websites to fetch content for you. The coolest part of these third-party streaming apps is that you are not required to perform any kind of registration or avail of any subscription plan to utilize the services. Just install the application and you are ready to go.
Going forward, there are two methods to install BeeTV on Nvidia Shield. For your convenience, we have discussed both of them below.
Install BeeTV APK on the Nvidia Shield
Method 1: Using ES Explorer
As a first step, you are required to establish a connection between Nvidia Shield and your desktop or television.
Please note you must have an active internet connection for this method to work.
Make your way to the Google Play Store and install ES File Explorer on Shield TV.

Bee TV APK Movies on Nvidia Shield

Post successful installation, launch ES File Explorer and head over to the 'Browser' option.
Enter the following URL in the address bar: [https://beetvapk.org/ddd11/].
Please wait for the web page to load up. Look for the option 'Download BeeTV.'
Tap on the same. This will download the BeeTV APK to the download section of ES File Explorer.
Make your way to the 'Downloads' section and tap on the APK file to initiate the installation process of BeeTV.

BeeTV APK on Nvidia Shield

That's it! Within a few minutes, the installation process will complete and you will have the icon visible on the homepage or in the Apps section of Shield TV.
♥ FireStick Guide: Install BeeTV APK FREE on FireStick (STEPS).
Method 2: Using Google Drive
Please note that you will require a smartphone or a computer to use this method of installing BeeTV on the Nvidia Shield streaming media player.
Your first step is to download the BeeTV APK file from here [https://beetvapk.org/ddd11/] on your desktop or smartphone.
Post successful download of the APK file, please upload the same to Google Drive.
Next, you are required access to your Google Drive from Shield TV.
Please download the BeeTV APK file from Google Drive on Shield TV.
Yes! Now you require installing the BeeTV APK file on Shield TV.

BeeTV APK Installed on Nvidia Shield
Good articles about the BeeTV App:
Final Words – BeeTV APK Download on Nvidia Shield
These are the two methods through which you can install BeeTV on Nvidia Shield. If you happen to face any issues while following the methods described above, please let us know about the same in the comments section provided below. The required assistance will be provided on a priority basis.
Thank You.